Other Programs: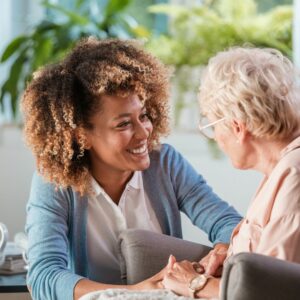 The following programs are funded and operated by Arlington County.  Arlington Thrive serves as the fiscal agent and therefore, does not have any authorization to use these funds.

Permanent Supportive Housing Emergency Program
This financial assistance fund is used exclusively for the emergency needs of clients of the County's Permanent Supportive Housing Emergency Program. This program helps residents with the most complex challenges — individuals and families who are not only homeless or at risk of becoming homeless, but who also have very low incomes and serious, persistent issues that may include substance use, mental illness or other disabilities, and HIV/AIDS. 
Permanent Supportive Housing Maintenance Program
This program coincides with PSHE program mentioned above. This program helps keeps families in permanent supportive housing by funding any utility or other miscellaneous expenses.
Security Deposit Loan Program
The Section 8 Security Deposit Loan Program provides a much-needed service to families seeking to move into federal "Section 8" rental units. These loans, for the amount of the security deposit, enable the renter who cannot afford both the first month's rent as well as the security deposit to move into permanent housing. Repayment terms are interest-free.
Arlington Landlord Partnership Risk Reduction Fund (ARP-RRF)
The Arlington Landlord Partnership Risk Reduction Fund is designed as an incentive for landlords to rent to clients participating in supportive housing programs. The Risk Reduction Fund provides participating landlords with up to $3,000 of financial coverage if the client vacates the unit and leaves unpaid rent or damages beyond normal wear and tear. The Risk Reduction Fund project is part of the Arlington County Ten Year Plan to End Homelessness' Housing Committee and a collaborative effort between the Arlington County Housing Assistance Bureau, community nonprofit homeless service providers and Arlington County Landlords.