Conversations that Count
In this new podcast series, Thrive hosts meaningful conversations with thought leaders about how we build thriving communities.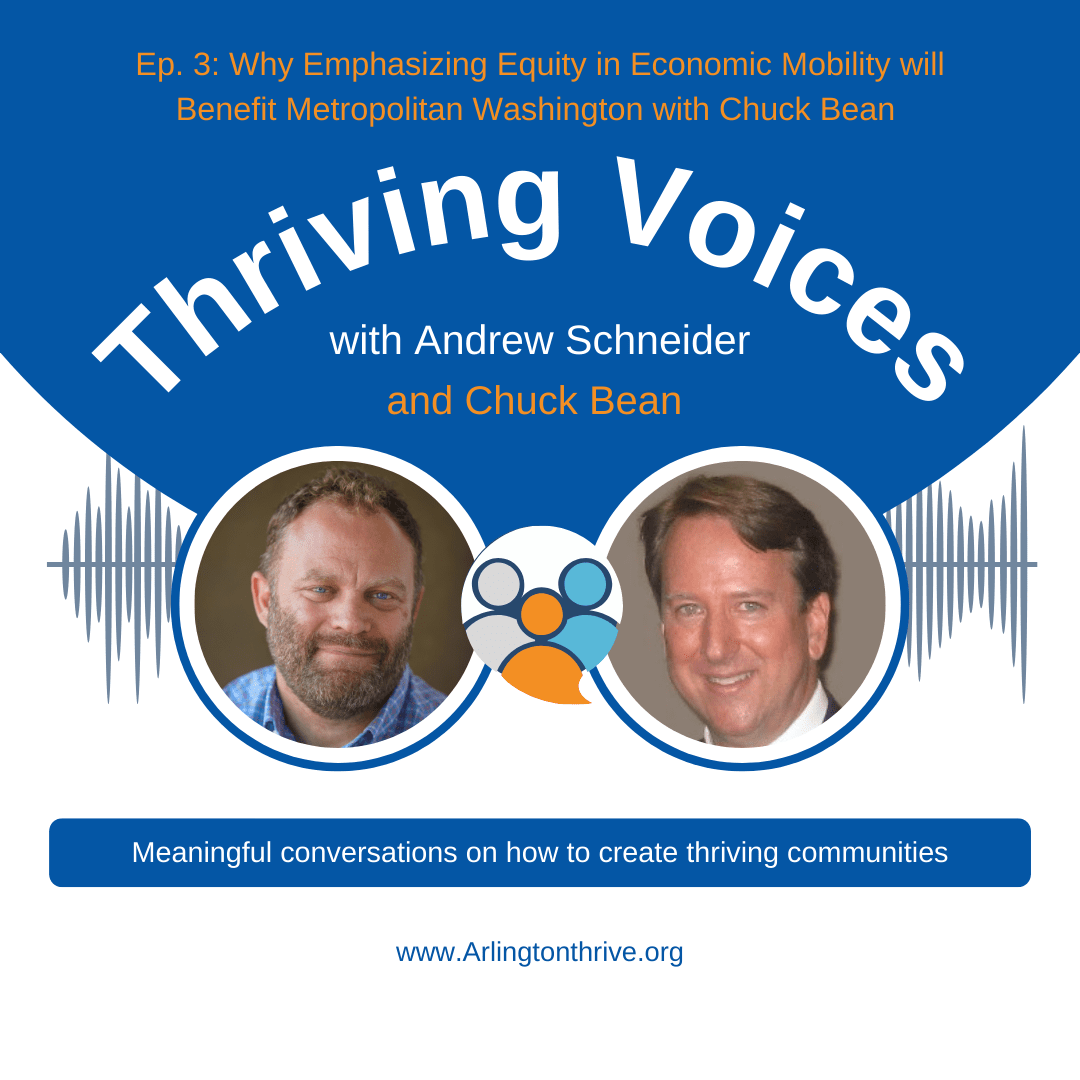 Episode 3, Emphasizing Equity in Economic Mobility
In this episode of the Thriving Voices podcast, Andrew talks with Chuck Bean, Executive Director of the Metropolitan Washington Council of Governments (COG) to discuss how COG prioritizes and plans for important issues like the environment, transportation and public safety for the Metropolitan Washington area.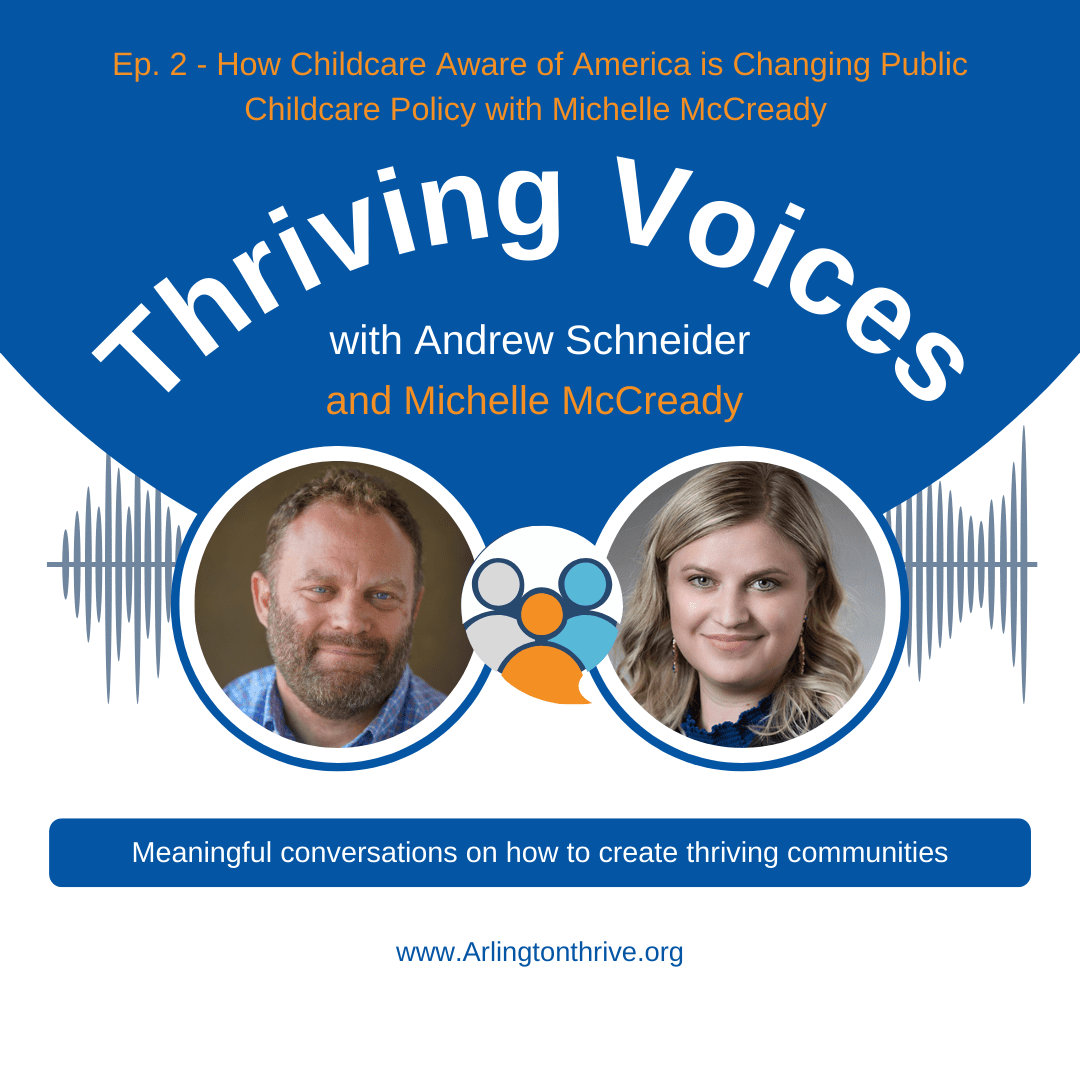 Episode 2, Changing Public Childcare Policy with Michelle McCready
Do you struggle to cover the cost of your childcare? Do you provide childcare services and find yourself struggling to keep your business open? Childcare, as an industry in America, is woefully under-invested in.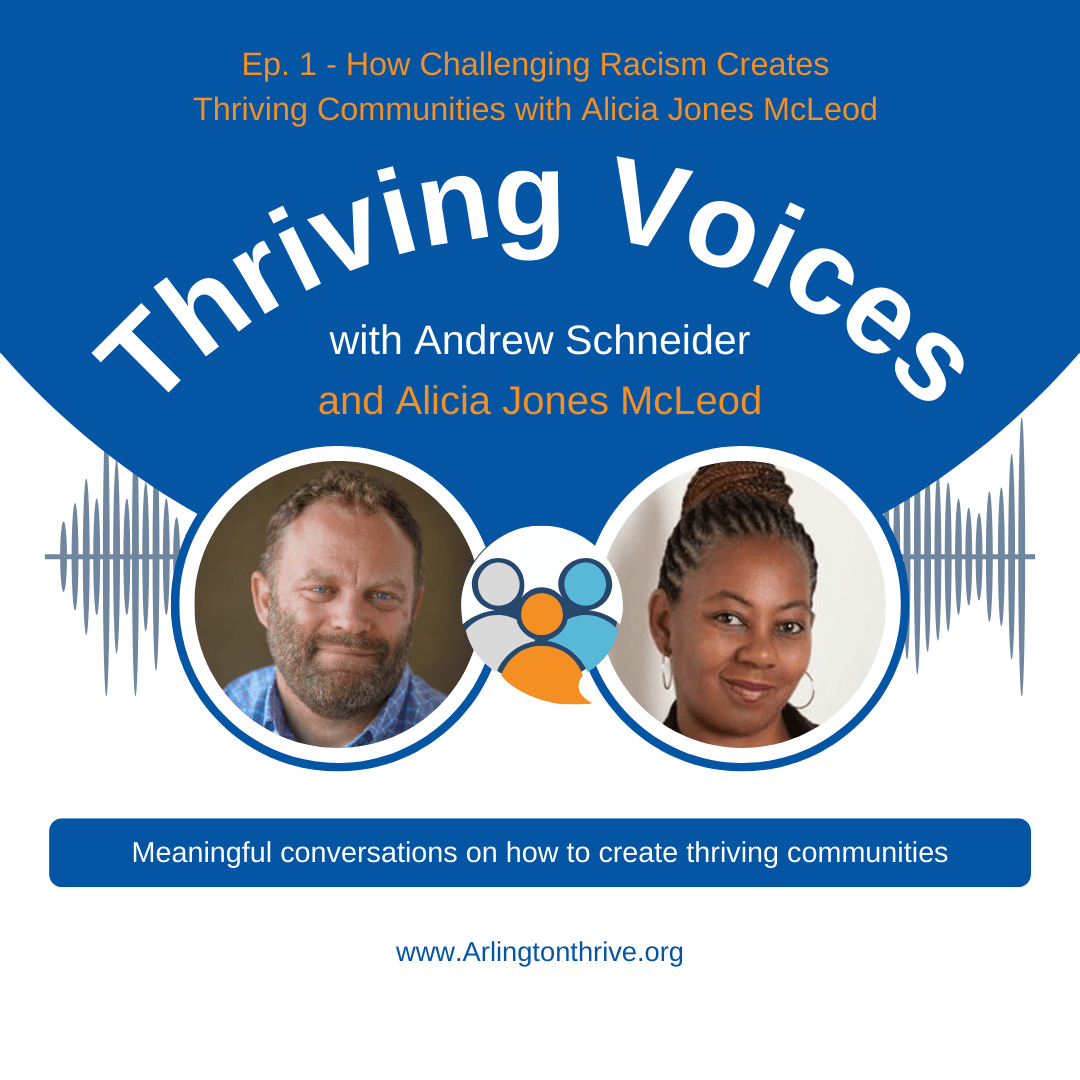 Episode 1, How Challenging Racism Creates Thriving Communities with Alicia Jones McLeod
In the inaugural episode of the Thriving Voices podcast, Andrew talks with Alicia Jones McLeod, Executive Director of Challenging Racism, to discuss how Challenging Racism provides the tools and resources necessary to those who want to disrupt racism in their communities.