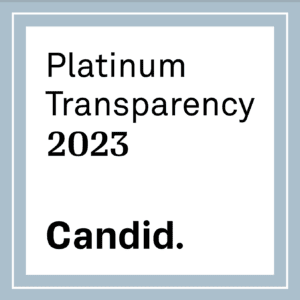 Being awarded the Platinum Seal of Transparency from Candid (formerly Guidestar) is a major testament to the transparency of Arlington Thrive. The Platinum Seal of Transparency is a rating that puts us in the top 0.1% of charities nationally in terms of transparency and means that Arlington Thrive has shared clear and important information with the public about our goals, strategies, capabilities, achievements and progress indicators.
As a result, potential donors can easily find in-depth financial information about our organization to help them make informed decisions when considering a gift that supports our mission. With this information in hand, they can be confident that their contribution will help us to provide timely assistance to our neighbors in need, allowing them to develop the capacity to be stable, secure and thrive in their jobs, health and homes.
We are incredibly proud and humbled to receive the Platinum Seal of Transparency from Candid and are committed to continuing to be transparent and accountable to our donors and the community.
Check out the Arlington Thrive's Guidestar profile.