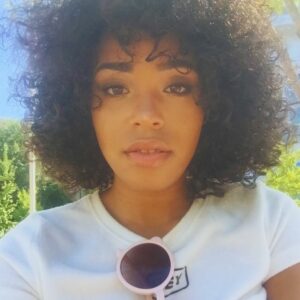 Javairia Henry is a force to be reckoned with at Arlington Thrive. As the Childcare Coordinator, she works tirelessly to connect families in need with affordable and accessible childcare options. Her passion for equitable education for all children is what led her to Thrive, and her dedication to her work has made a significant impact on the families she serves.
Javairia's experience as a teacher in the greater Washington area for ten years gave her a unique perspective on the importance of early childhood education. She knows firsthand the positive impact that education can have on families and communities. That's why she's so passionate about making it accessible for everyone. Javairia's desire to make a difference in the lives of children and families is what drew her to Thrive, and it's what keeps her there.
For Javairia, the smiles and success stories of the families she helps are what make her work meaningful. But it's not just the success stories that keep her going. Javairia is also motivated by the barriers and challenges she faces. Every day she learns constructive lessons that help her serve the families she works with even better. Her dedication to her work is inspiring, and her commitment to helping others is second to none.
Partnering with centers that share her passion for changing the access to early childhood education is one of the best parts of Javairia's job. She knows that early childhood educators are often overlooked, but she believes they are some of the first heroes that children encounter in their lives. Just one person and one place can make a lifetime difference for one child, and Javairia is proud to be a part of that change.
When Javairia is not busy helping families at Thrive, you can find her indulging in her love of true crime, white wine, and trivia. She's even the self-proclaimed Jeopardy queen! Javairia's passion for education and her commitment to making a difference in the lives of others is what makes her such an inspiring member of the Thrive team. We're lucky to have her, and we know that the families she serves feel the same way.