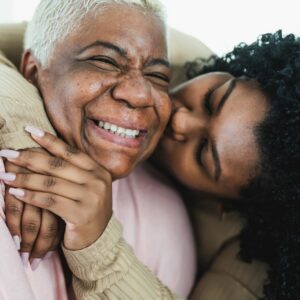 Alicia's story of hardship and resilience is one that deserves to be shared. After fracturing her back while helping her elderly mother and being unable to return to work due to the severity of her injury, Alicia was faced with the daunting prospect of an eviction notice. To make matters worse, as a single mother, she was struggling to care for her teenage daughter who was suffering from a mental health disorder while also relying on her mother's Social Security income to survive.
Thankfully, Alicia was referred to Thrive, and our caring social work team provided her with emergency financial assistance to cover past due rent and utilities, as well as emotional support. It's stories like Alicia's that show us just how important the donor-funded financial and counseling resources of Arlington Thrive are to those in need. It's a reminder that your generosity has an incredible impact on people's lives.  No matter how difficult a situation may be, there is always hope.
At Thrive, we understand that no two stories are the same and, with your support, we strive to provide assistance to those who face unique challenges like Alicia. We believe in offering a hand up, not a handout, and helping people become self-sustaining and independent.
Alicia's story is just one of many that show us the power of generosity, resilience, and hope in the face of hardship. We're grateful to have been able to help Alicia and her family get back on their feet and we're committed to helping others facing similar struggles in the future.