Empowering Arlington Residents as Community Navigator
Introduction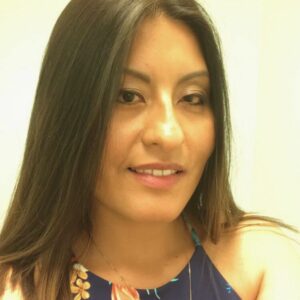 In this staff spotlight, we are excited to introduce Melany Amao, the dedicated Community Navigator at Arlington Thrive. Melany's passion for empowering individuals and her commitment to serving Arlington residents make her an invaluable member of our team. Learn more about Melany's journey, her motivations, and the impact she is making as the Community Navigator.
Background and Commitment to the Community
Melany joined Arlington Thrive in 2021, bringing her experience as a bilingual mental health therapist to her role as a social worker. Her previous work primarily focused on serving the immigrant community and other diverse populations. Melany witnessed firsthand the challenges individuals faced due to a lack of knowledge about community resources and navigating a new culture. This experience ignited her passion for helping those in need and finding tangible solutions for their current situations.
"I am passionate about working with the community, specifically the most vulnerable. Working as a Community Navigator allows me to continue assisting and supporting clients in need by helping them navigate local resources and supporting them in achieving their goals."
Guiding Individuals Towards Stability
Melany believes in the importance of empowering Arlington residents to access the services they require for long-term stability. As a Community Navigator, she plays a vital role in bridging the gap between individuals and the available resources. Melany's compassionate approach and dedication to serving others allow her to establish strong connections with clients, understand their unique needs, and guide them towards achieving their goals.
Beyond Work
When Melany is not assisting and empowering individuals at Arlington Thrive, she enjoys spending quality time with her loved ones. She cherishes moments with family and friends, whether it's going to the movies or enjoying a cozy movie night at home. Melany also finds solace in nature and loves exploring the outdoors through hikes, allowing her to rejuvenate and maintain a healthy work-life balance.
Conclusion
Melany Amao's role as the Community Navigator at Arlington Thrive showcases her commitment to empowering neighbors in need and ensuring their access to essential services. Her experience as a bilingual mental health therapist and her passion for serving vulnerable populations make her an invaluable asset to our organization. Through her compassionate approach, Melany supports clients in navigating resources and achieving their goals, ultimately guiding them towards long-term stability. We are grateful to have Melany as part of our team, making a significant impact on the lives of Arlington residents in need.