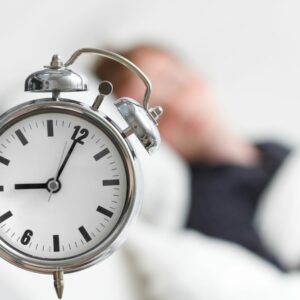 Sleep is an essential part of our lives. It is the time when our bodies and minds rejuvenate, and we wake up feeling refreshed and ready to take on the day. It's particularly critical for children and adolescents whose brains are developing rapidly. However, for many people in our community, getting a good night's sleep is not easy. Lack of a stable home, resources to pay for basic needs, and access to adequate medical care can all contribute to poor sleep quality.
At Arlington Thrive, we understand the critical role that sleep plays in our overall well-being, and are committed to helping neighbors in need get the rest they deserve. As Arlington's financial emergency room, we provide timely assistance to help individuals and families facing financial hardships, so they can develop the capacity to be stable, secure, and thrive in their jobs, health, and homes. Our caring social workers go above and beyond to connect clients to an array of resources they need to thrive in our community, including access to safe and stable housing, financial assistance, and medical care.
During Sleep Awareness Week, we want to remind everyone that sleep is not a luxury but a necessity. For those in our community who are facing financial difficulties, getting a good night's rest can be especially challenging. We encourage everyone to take a moment to consider how they can support those in need, whether it's by volunteering with our partner organizations, making a donation, or simply spreading the word about the critical role that sleep plays in our lives.
Everyone deserves to have a safe and comfortable place to rest their head at night. Together, we can ensure our neighbors have the resources they need to thrive, including the ability to get a good night's rest. Let's work together to make sure that everyone in our community can sleep soundly knowing that they have the support they need.